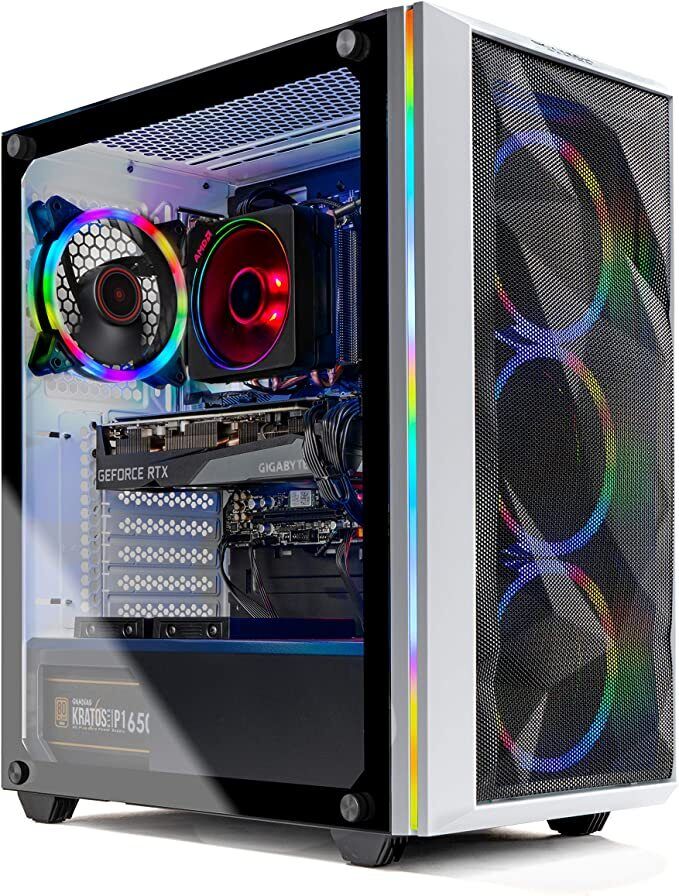 Affordable Entry-Level Gaming PCs
The SkyTech Chronos is an affordable, entry-level gaming PC with a micro-ATX form factor. This means the device is smaller than the average desktop computer, yet larger than the compact mini-PCs that are only a few square inches. The slightly increased size over a mini PC allowed SkyTech to augment the Chronos with a dedicated NVIDIA GTX graphics card, rather than relying on the integrated Intel-branded GPU.The SkyTech Chronos boasts an Intel i3 processor with a core clock of up to 4.3 Ghz. The device features 8GB of DDR4 RAM and an NVIDIA GeForce GTX GPU. Lastly, the PC is equipped with a 500GB SSD for ultra-fast, reliable storage. The PC is also upgradable, meaning consumers could purchase this and upgrade the GPU even further for an affordable and powerful micro-ATX pc.
The SkyTech Chronos is available now at the reduced price of $599, down from the $799 MSRP.
Image Credit: Amazon, SkyTech