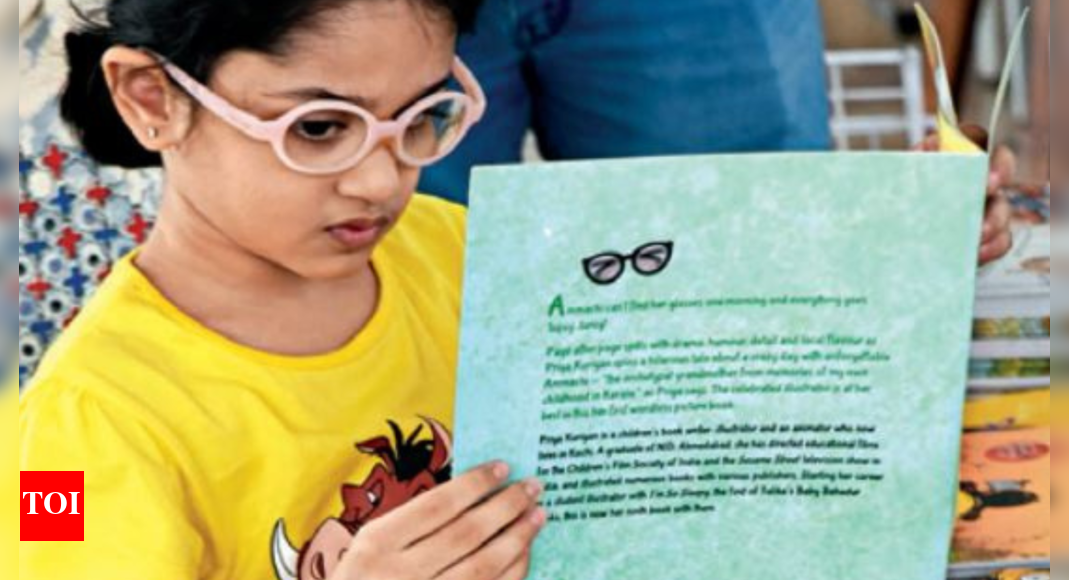 Children's books by Sudha Murty among most read in India: Report | Bengaluru News – Times of India
BENGALURU: What are Indian children reading? The best-selling children's books in the country are works of children's fiction, pre-school and early learning, picture books and young-adult fiction, said a report prepared by Kanishka Gupta, literary agent and publishing commentator, and presented on Friday at a pre-event for authors on the eve of Neev Literature Festival, which showcases children's books from and about Indian lives.
Among fiction are the backlist titles of best-selling Indian and foreign authors. The literature festival is scheduled for this weekend.
Children's market in India is backlist driven, the report said. According to it, in 2021, the three highest selling children's authors were Sudha Murty, Ruskin Bond and JK Rowling.
Sudha Murty's Grandma's Bag of Stories (2012) was the highest selling book in 2021, with 97,000 copies worth Rs 18.4 million sold. JK Rowling's Harry Potter and the Philosopher's Stone and Harry Potter and the Chamber of Secrets were the best selling among her books, the reported added.
Independent publishers saw a rise in demand for backlist titles during the pandemic, said the report commissioned by Neev Academy.
My First Book of Patterns Pencil Control and My First Library: Boxset of 10 Board Books for Kids were the second and third highest selling children's books in India, as per the report. Published three years ago, Pencil Control has been selling 60,000 copies every year and My First Library, 1l lakh.
The top children's book authors in 2022 were Sudha Murty, Jeff Kinney, Geronimo Stilton, JK Rowling and Ruskin Bond, said the report.
When it comes to young-adult fiction, international authors are the only ones that have good sales numbers in India, the report stated. The few exceptions are Queen of Ice, Queen of Earth and Queen of Fire, a series by Devika Rangachari and No Guns At My Son's Funeral by Paro Anand.
The books selling well in translation are classics like Satyajit Ray's Feluda series, folktales in translation like Puffin's Timeless Tales from Marwar by Vijaydan Detha.
Audiobooks and e-books have also not picked up as a trend as parents prefer physical books, the report suggests.
E-books of Ruskin Bond and Sudha Murty are doing reasonably well in the market, given the limited appeal of the format, said Gupta.