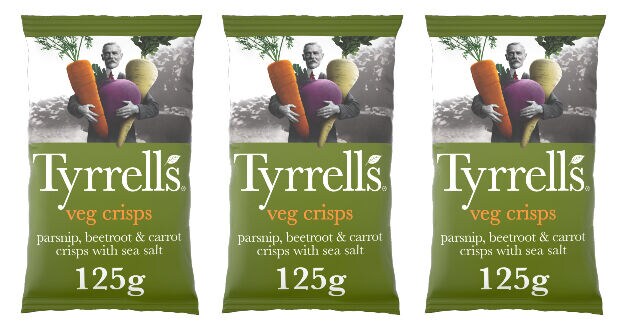 Extra-Tasty Vegetable Chips
The Tyrells Veg Crisps are debuting a new and improved format in the UK to provide consumers with a more consistent snack that prioritizes a tasty flavor. The snack chips are crafted using only the freshest, highest quality vegetables that are sliced up before being cooked using new technologies like vertical ovens. These cooking methods help to fry, dry and spin the chips to achieve a uniform consistency that's perfect for consumers of all ages to enjoy. The hand-cooked snack is lightly seasoned for a touch of additional flavor and are positioned as the perfect alternative to conventional potato chips.
The Tyrells Veg Crisps come in three flavors including Veg Crisps with Sea Salt, Veg Crisps with Balsamic Vinegar & Sea Salt and the Sweet Potato Crisps with Sea Salt.