Flora Growth Stock Remains Undervalued (NASDAQ:FLGC)
Since publishing my last article on Flora Growth (NASDAQ:FLGC), the stock has dropped despite the company's continued execution, and the broader market has fallen off a cliff. The stock has dropped from near $2 to under $1, and as there has been the concern of rising rates and some small "public venture" or high-growth microcap companies needing access to additional capital to execute on their plans, microcaps, biotechs, and other smaller companies that regularly lose money have been sold off violently.
Flora, I think, has been one of the babies thrown out with the bathwater as the company is experiencing incredible growth and is in a fairly strong financial position. In this article, I will review some of the recent events with Flora and some key reasons their stock is potentially unjustifiably sold off.
Unprofitable Companies Needing Cash Are Undesirable; Flora Isn't One Of Them
Flora is currently unprofitable, but one has to understand that the company has made a variety of strategic acquisitions to vertically integrate itself into the cannabis market. It sells dry flower but also many different consumable products and even hemp-based consumer packaged goods (CPGs), and products that are used with cannabis such as pens and dishes for marijuana.
Flora's strategy has evolved over the past year or so as the markets and regulatory environments continue to evolve; their strategy consists of three pillars of growth:
Commercial and wholesale cultivation. The company currently licenses 100 hectares at a relatively low cost ($10/acre*mo) with far more allotment likely necessary over the next few years. They're currently using 7 hectares (outside the nursery and extraction facility) and likely will ship 75% of their crop or refined product while supplying ~25% to internal products. Their goal is that 90% of flower & derivatives will be exported outside of Colombia (in their products or as API). Flora has lab processing capabilities, and its EU GMP certification is expected to be completed by the end of this year. This will allow the company to process and sell a wider range of products made from dry flower including isolates and distillates which can include major and minor cannabinoids. Flora currently has four labs in total. One is in Bucaramanga and operates as an onsite extraction facility. Two labs are located in Bogota where they can manufacture consumer goods (white and private label solutions as well as medicine and custom formulations). They are currently manufacturing and distributing over 60 OTC products that are registered with INVIMA (the Colombian FDA) and selling these products across 2,500+ distribution channels. Additionally, Columbians can now receive reimbursement for medical cannabis use under their health insurance plans. The company's last lab is JustCBD's facility located in Ft. Lauderdale, Florida, which manufactures JustCBD's gummies, tinctures, etc., and white-labeled products). JustCBD is expected to bring in 20-30% of the company's revenues this fiscal year, which would be about $10 million, down from $28 million in 2020.
Direct to consumer. Flora has a robust portfolio of diverse brands including the newly acquired JustCBD, which makes CBD wellness products. Other Flora brands include Vessel (consumer accessories and tech), Mind Naturals (skincare), Mambe (food and beverage), Stardog (hemp clothing), Tonino Lamborghini (beverages), Kalaya (medical), and Masaya (medical). These brands actively engage 500,000 consumers, and the JustCBD acquisition gives Flora a foothold in 14,000 stores and a significant footprint in stores in the U.S.
Life sciences. Flora is engaged in clinical research, namely testing cannabis formulations in fibromyalgia, for now. The company aims to support scientists and research institutions with their research into cannabis-based medicines. Finding the best formulations for cannabis may allow for future descriptive labeling of wellness products and drive sales. The current fibromyalgia trial is a UK clinical trial testing six different cannabis formulations, with patents pending.
The company is expecting dry flower production and export to begin in July, which will provide another source of revenue and also allow the company to reduce some of its own products' gross margins. The gross margins on the companies Flora has acquired will be able to improve where it can supply its own cannabis-whether dry flower, extracts, isolates, etcetera. Since so many acquisitions have happened in such a short time, and the company is just ramping its production and export from Colombia, as well as its underlying revenues increasing to $9 million this past year and an expected ~$40 million in revenues for this year, it will be difficult to track the improvements in gross margins. However, what can be expected is that the company will have a shorter path to cash flow neutrality.
Geographical targets for CBD and wholesale have also changed over the past 6-9 months. The U.K. has been a significant standout after the acquisition of JustCBD, and JustCBD's topicals, foods, and beverages have been approved by regulatory agencies in the U.K. The company expects that a significant part of its growth will be coming internationally (~60%), driven by the U.K., of which the rest of the E.U., especially Germany, Switzerland, and Israel, may be following its regulatory path.
Cannabis already has a medical structure in the U.K. and the country is seeing cannabis investments in pharma. In addition, the country is making progress in the "novel foods" category, which may allow much wider adoption, use, and distribution of these foods. Flora, with its acquisition of JustCBD, has seen significant month-over-month revenue growth in the UK, a precursor of what will likely happen in the rest of Europe.
Share Repurchase Program (~9% of Market Cap)
The company must believe its stock is undervalued and its operations are strong as it announced a $5 million share repurchase program on June 16th, 2022. Keep in mind that the company is still in the early stages of growth; it is not uncommon for companies like this to require additional capital to fund growth. So the fact that the company is repurchasing shares says a lot about the stock's value at $0.70 as well as their operational strength, revenue growth, and cash flows increasing substantially in the coming months to reach cash flow positivity.
Major Gross Margin Improvements Imminent
Many companies are struggling with CBD oversupply in the United States; however, in Colombia, a kilogram of CBD isolate can typically be sold for ten times the amount as in the United States due to the mandated medical insurance coverage of cannabis products in Colombia. When Flora starts supplying its own isolate to its brands in Colombia (likely for less than $100/kg cost) and the U.S., the company should be able to gain 10-20% in margin improvement in the U.S. products and 30-40% in Colombian products. For now, the company needs to clear customs before it can become fully integrated with its own supply, over the next 12 months.
Colombian Election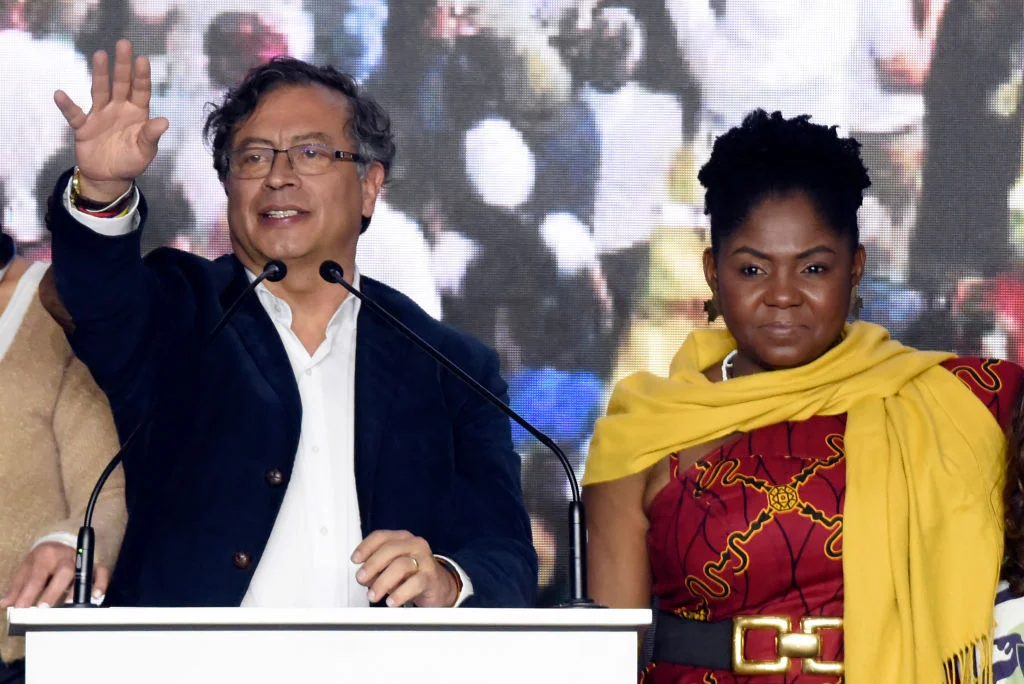 Just this past weekend, Colombia, perhaps South America's most successful democracy, elected a leftist politician as President, marking the first time in history they have elected such an individual. Newly elected Gustavo Petro, a former guerrilla leader, is a self-proclaimed "progressive leftist." At first glance, some might be concerned with the country's potential to slip into a communist state after an election like this. While these concerns might be valid, it is worth noting that Petro has expressed support for the marijuana industry over extractive industries like oil:
The possibility of exportation of marijuana for recreational and medicinal purposes is the right of the Colombian people. It would be a historical paradox that after the war on drugs is over, other countries get to benefit from a business that will bring billions of dollars of economic benefit." President-Elect Petro is currently a sitting member of the Colombian Senate and served as Mayor of Bogotá, the Capital of Colombia and headquarters of Flora Growth's Colombian operations.
Petro has been a long-time legislator and is currently a sitting senator as well as a prior Mayor of Bogota, where Flora has lab operations. Additionally, it is possible that a growing marijuana industry will support economic growth for a population legitimately struggling with income. The World Bank Group estimates that over 35% of the Colombian population lives below the poverty line of US$5.50/day (2019). This is less than 1/6th the U.S. poverty line. Many in Colombia are living in slums and some progressive economic policies and governmental support for industries where the country may have a competitive advantage and where labor is needed could be a major boon for the Colombian lower class. As such, Flora might see continued support from local and national governments. Americas Quarterly summed up Petro's political campaigning well:
Petro said as president he would target Colombian elites' hold on power, but also work to prevent climate change and find new economic development models that do not rely so extensively on extractive industries like oil. While mayor he concentrated many of his policies on the low-income population of Bogotá's sprawling slums, guaranteeing access to potable water, subsidizing transportation, and recognizing the labor of informal recyclers. He focused on reducing the wealth gap in the capital of a country that, by one measure, has the worst inequality in Latin America behind only Haiti.
I will not pretend to understand the intricacies of the sociopolitical system that exists in Colombia; the system is not the same as in America and the country still struggles with drug cartels and very significant poverty to some extent. This political change could be both an opportunity and a risk. A company like Flora could be an asset to politicians in the area as it supports labor and growing industry with increasing regulatory oversight and support.
The United States Regulatory Progress
There has been recent national-level progress in the United States regarding medical cannabis use. The National Institute on Drug Abuse (NIDA) has recently pledged $1.5 million towards a medical cannabis registry for the purposes of tracking how medical cannabis patients across the United States, where medical cannabis laws and regulations differ substantially, obtain and use medical cannabis. NIDA also wants to use this registry to gather outcome data as well as "cannabis strains, cannabis forms, delivery methods, most prevalent cannabinoids, medical marijuana card status, and the symptoms being addressed by medical cannabis treatment" to better define risks and benefits. Progress on a national regulatory framework would help standardize and possibly simplify the way companies like Flora operate in the United States.
Financials
As of December 31st, 2021, the company had $37.6 million in cash and burned $20.7 million in operations. If operational cash flows were in-line with last year and one subtracts the cost of the JustCBD acquisition ($16 million), the company would have just over $6 million in cash left at the midway point of the year. However, the company is ramping up its wholesale business right about now, initiating a share repurchase program, and has had its best months in sales ever in the past few months. It is difficult to tell precisely where the company is with its cash and cash flows and how much runway they have if it will need additional capital, especially given the company's projected revenue growth from $9 million to $40 million. This should become clearer when the company releases its updated 1H22 financials, probably within the coming weeks or months.
Risks
There are significant operational risks associated with a startup, and political and regulatory risks that abound in various jurisdictions around the world where Flora operates, may operate, or exports to or sells in. There also is the potential for further market oversupply and pricing pressure, though the industry should be going through a period of consolidation. Lastly, the company is a few quarters behind on audited financials and this could yield surprises.
Relative Valuation
I compared Flora to its group of peers in a prior article using comparative metrics and concluded that $4.00-$6.66 was perhaps a fair value range for the stock given its guidance by comparing to a variety of other cannabis companies like Tilray (TLRY), Aurora (ACB), Canopy Growth (CGC), Curaleaf (OTCPK:CURLF), Cronos (CRON) and smaller cannabis companies such as Planet 13 (OTCQX:PLNHF). Since then there has been a share repurchase program announced as well as a significant acquisition which will bring the outstanding shares up to ~75 million given the 9.5 million shares used in paying for a portion of the JustCBD acquisition. Using depressed comparative metrics such as a 2x FWD P/S ratio (2022) one would arrive at a valuation of around $1.06/share. Zacks recently released a research report on the company that forecasts between $75 and $90 million in 2023 revenue and as such estimated a $4.50 valuation on the shares, in line with my prior comparative estimations. I am more comfortable with using P/S ratios on Flora shares compared to other industry leaders which cannot currently grow cannabis with as enviable economics as Flora, despite Flora being a smaller, earlier-stage company. One other company with comparable economics may be Clever Leaves (CLVR), but aside from that, Flora will have a leg up on cost on perhaps every other company in the space. However, they will have to continue to execute well for these forecasts to become reality.
Conclusion
With the broader market being weak and selling off higher-risk stocks, those that usually require capital raises are experiencing higher costs of capital. Flora seems to be a baby thrown out with the bathwater as they may not require additional capital. The company's core businesses are beginning to fire all cylinders as the Columbian cultivation and exporting engine is just about ready to be turned on, improving Flora's individual brands' margins as well as ramping up wholesale revenue. This core cultivation business is a source of a significant competitive moat which may allow Flora to sell high-quality cannabis products at a significant discount to peers and gain market share while maintaining reasonable margins. The stock is cheap at ~1.2x this year's revenue guidance, which is almost 5x last year's revenue, and should the company execute on its plans the stock should respond very well.