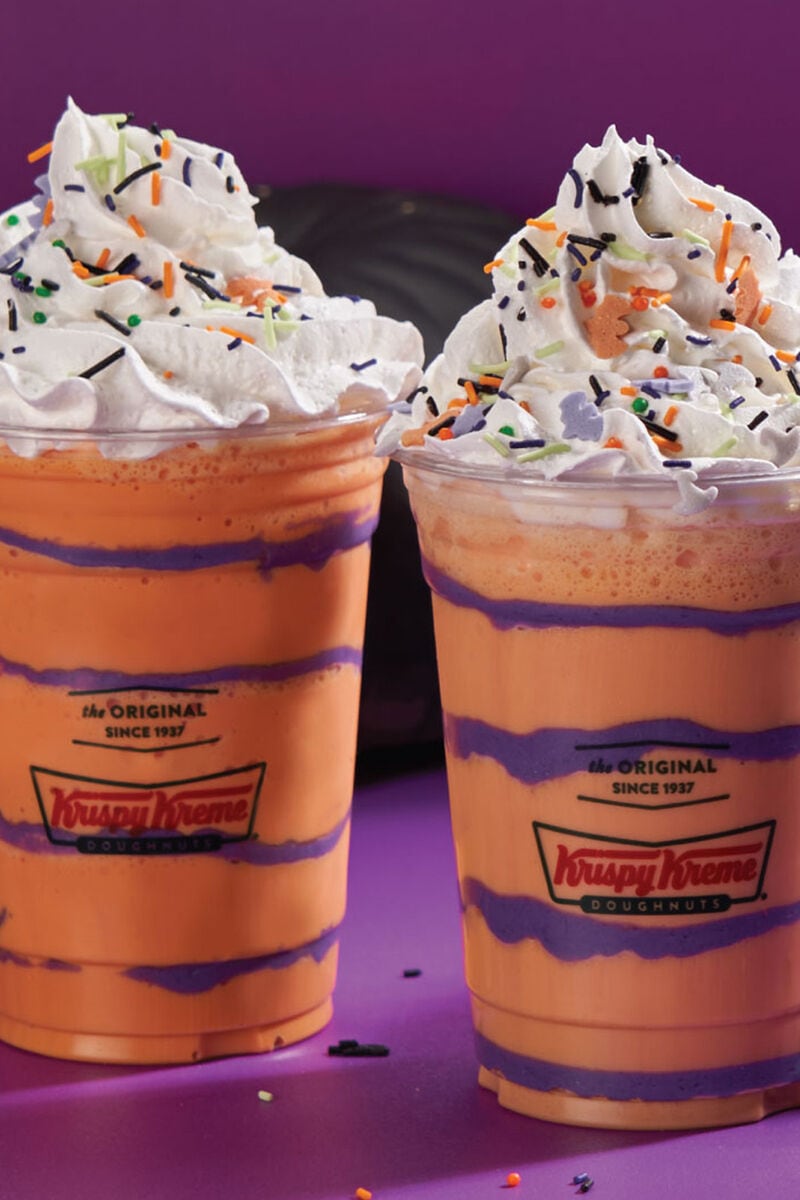 Halloween-Focused Menu Additions
Krispy Kreme is channeling the Halloween spirit with a new range of donuts and drinks from the 'Krispy Skreme' line. The release spotlights the 'Pumpkin Spice Kremey Chiller,' a white chocolate and pumpkin spice beverage topped with whipped 'Kreme' and Halloween-themed sprinkles. In addition, Krispy Kreme is launching a new 'Bewitched Broomstick' donut that is also pumpkin spice-flavored and topped with a pretzel stick. Second in line is the 'Abra Cat Dabra' original glazed donut, which is topped with icing and black sugar crystals. Finally, the range is finished with the 'Enchanted Cauldron' unglazed donut, which is dipped in chocolate icing and topped with mint-flavored cream, Halloween sprinkles, and a pretzel stick.
The new 'Krispy Skreme' range is now available at participating Krispy Kreme locations.
Image Credit: Krispy Kreme