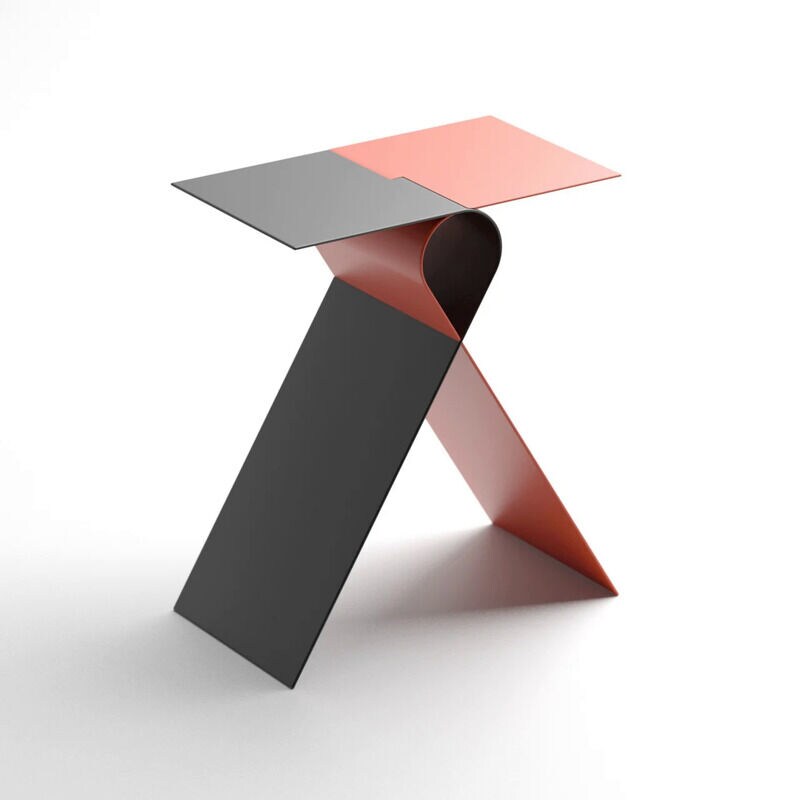 Intersecting Two-Part Side Tables
The conceptual 'Shaolin' side table has been designed by Deniz Aktay as an ultra-modern furniture piece for the home that's ready to provide impressive capability and style.The side table is constructed with an airy form when viewed from the side, but reveals intersecting materials when viewed from the top or on an angle. The piece maintains its almost puzzle-like form thanks to two intersecting pieces of material that support one another to achieve a durable form.
The conceptual 'Shaolin' side table offers a surprising amount of functional space with a tabletop area and internal section for storing small essentials like books. The unexpected silhouette of the table highlights a distinct sense of style, while the materials support heavy weights.