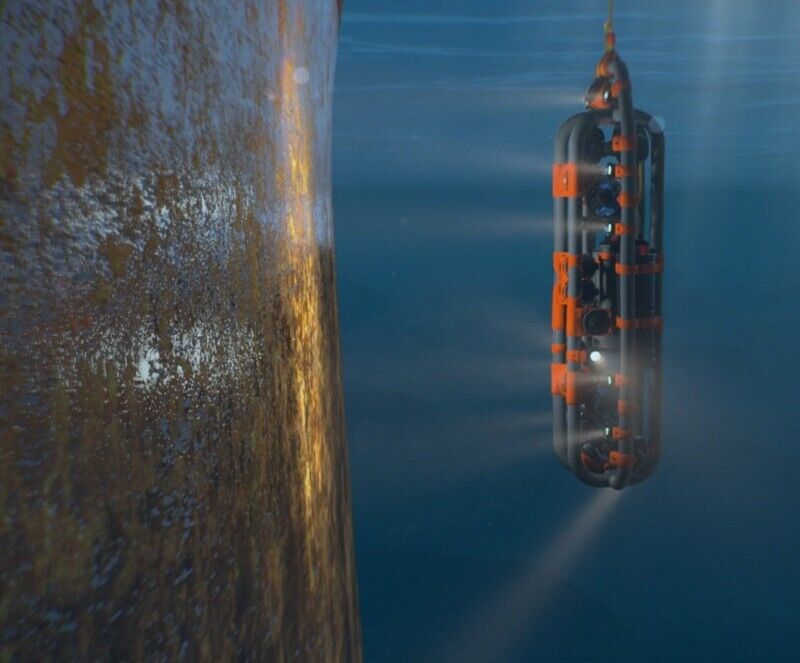 Self-Operating Underwater Robots
Blue Atlas Robotics' autonomous underwater robot 'Sentinus' performs visual inspections below the waterline by using computer navigation. It moves independently and does not require any human intervention.Equipped with six high-quality cameras and 14 individual 1500-lumen lights, it captures and monitors the condition of marine vessels and underwater structures, which later can be converted to 3D models to get detailed information about the assets. All the captured inspection footage is stored in the robot and can be seen in real-time on the computer.
It weighs just 16 kg and can easily be deployed by one person. Autopilot functions of the Sentinus are performed as close as 20 cm from the inspection target resulting in high-quality inspection footage even in low visibility. Wide areas of the target are inspected with high precision and in a short time.
Sentinus is more efficient compared to the traditional method of inspection, which requires more costs and risk factors.
Image Credit: Blue Atlas Robotics