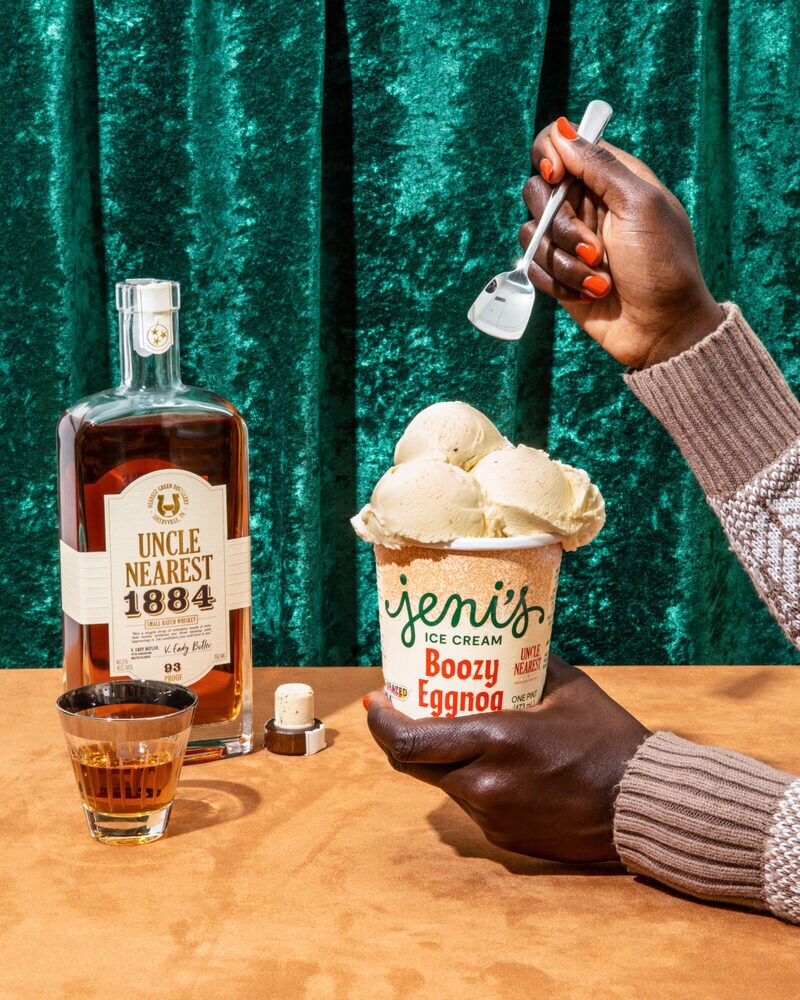 Whiskey Eggnog Ice Creams
Jeni's Splendid Ice Creams has teamed up with Uncle Nearest Premium Whiskey to launch its newest seasonal flavor, 'Boozy Eggnog.' The new holiday-themed offering is officially available in Jeni's scoop shops across the country and on Jenis.com. Boozy Eggnog is made with the whiskey brand's 1884 Small Batch Whiskey, which was created by Victoria Eady Butler, an Uncle Nearest master blender. It also features a salted egg custard base that is made with nutmeg and grass-grazed milk. The ice cream also features a nuanced vanilla flavor with caramel overtones.
Overall, the whiskey's alcoholic warmth and the ice cream's incredibly silky texture and rich flavor serve to enhance one another, creating a truly unique and flavorful tasting experience.
Image Credit: Jeni's